SI.MA. s.r.l.
Electrical Systems – Industrial Automation
Over the years we have been involved in many large-scale and broad-profile projects around the world, we have always worked to high standards.
Reliability is what sets us apart. Rely on our qualified team for the design, construction and installation of electrical systems, electrical lighting systems, renewable energy systems, fire prevention systems and industrial automation.

Service, Quality, Reliability
We also offer an efficient maintenance service and post-installation assistance, refurbishment interventions, staff training in charge of the plants and constant updating on the evolution of sector regulations.
Industrial Electrical Systems
Driving force
Ordinary lighting
Emergency lighting
Electrical distribution and control panels, both for the civil sector and for prefabricated structures.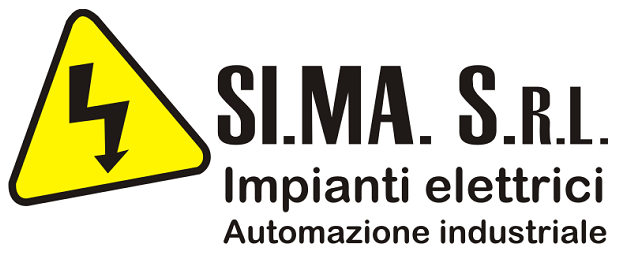 Administrative Headquarters
Via G. Trombetta, 147
14020, Cerro Tanaro (AT)
Operational Headquarters
Corso Alessandria, 575
14100, Asti (AT)